Kennedy assassination in Dallas
If you are a Real Texan of a certain age, you remember well that the assassination of John F. Kennedy, the 35th President of the U.S., took place on Friday, November 22, 1963 in Dallas, Texas at 12:30 p.m.  I remember exactly where I was and what I was doing, how about you?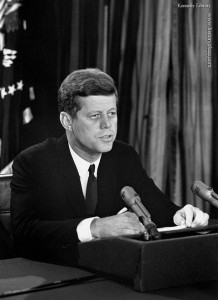 Since this event took place 51 years ago many of you were not here yet, but some of you were young then and you remember.
The announcement came when we were in high school class.  We didn't have TV's in classrooms back in those days, but they did put a radio broadcast over the intercom.  We were just shocked.
The bell rang to change classes after a while and we shuffled to our next class.  My next class was at the gym for football practice.  We were in the playoffs.  I remember the old black janitor and friend to all Mr. C.C. Reed was standing there with his large dust mop in his hand with tears streaming down his face.
"They killed him," said Mr. Reed.  "They killed our president."  I went over to Mr. Reed and spoke to him briefly then went to the bleachers and sat down.  I sat there and listened to the proceedings some more.  Seems like it was Walter Cronkite doing the talking over the intercom.
I believe we did go ahead with our playoff  game, but numerous college  and professional games were not played that week.  Those games that were played had moments of silence.
Over the weekend, I was either just spending time or working at the Rocker B Ranch.  Phil Farr and I were over at the cook's house watching TV.  The cooks were Theodore and Alma Washington.   It was on their small black and white snowy TV that we watched Jack Ruby walk up and shoot Lee Harvey Oswald.  We all just looked at each other in disbelief.
And time speeded up for all of us 'of that certain age' after those events.  The events you read about in your history books were the times of our lives.
We lived these events.
LBJ was sworn in as president, Vietnam was looming in the horizon, conspiracy theorists had their explanations for the assassination, the Beatles came to America, the music of the 60's changed tone, Vietnam escalated, millions of us served in the armed forces, friends were lost to the war and to drugs, some dropped out, some tuned in, some protested, some woke up several years later wondering what had happened.
It was a heck of a time to be young in America and it all seemed to start on November 22, 1963.
Where were you?
And how has your life been?
You can get more of David Werst's Real Texas Blog by email.  You might just enjoy some of David's b.s. and Ramona's Real Texas Recipes.
{ 9 comments }