A Texas Gun-owner explains
Some of you long time Real Texas Blog readers may remember the poems of M.T. Whallette.  Yes, that is his pen name he acquired after he retired.  He had an 'empty wallet.'
I've known this gentleman all my life and he is friends with many other of my friends from out in Real Texas.  He grew up in the boomtown of Texon, back when it really was a boomtown.  For those of you who do not know, Texon is the birthplace of Santa Rita No. 1, the discovery well of the Permian Basin where another huge oil play is revealing itself.
M.T. Whallete pens his poems on a regular basis with diverse subject including coming of age in rural Texas and the human condition in general.
Here is his explanation on Why He packs Heat.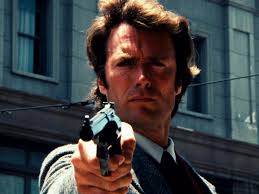 Why I Pack Heat
 On occasion I've been known to "pack heat,"
And there're plenty of reasons why.
Our world has become a more violent, hostile place,
And by violence is not my preferred way to die.
So I pack heat not because I'm demented or angry,
I pack because I want to and Texas law will allow.
You see a gun is very much like a tourniquet,
When and if you need it, you'll need it right now!
Gun violence dominates the evening news reports,
And the value of human life is at an all time low.
That seems to keep me more at home,
Rather than out traveling and on the go.
  Our policeman carry guns not to protect you,
But the protection of themselves is their quest.
Today I pack heat, as Solomon said, "Calmness with,
A handgun lay great errors and hostility to rest."*
 M. T. Whallete © 2014
{ 0 comments }