King's Bowl, San Antonio, Texas
Homemade Chinese Food….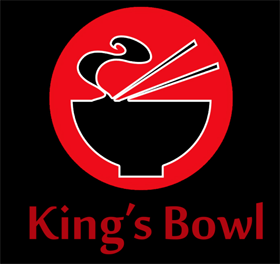 Before we moved to the San Antonio area 3 years ago, we would come to town for my doctor appointments.  We saw King's Bowl, 5727 Babcock Road, San Antonio, TX 78240 and stopped in.
Ever since then, if we want Chinese food, this is our favorite restaurant.
You can often see them chopping all the vegetables and preparing their dumplings.  At least you could see them doing a lot of their prep work before they remodeled.
3 years ago King's Bowl was a nice little restaurant.  After big rains, they flooded and had to remodel.  Now King's Bowl is a very nice and comfortable sit down restaurant.
The food is all homemade and the portions are large.  We order our favorite dishes, and take home our leftovers for a brand new meal at home!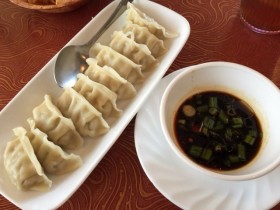 We started off with Steamed Dumplings as an appetizer. $6.25
I'm not used to the Steamed Dumpling like they prepared it…I'm used to the way I make them, by frying the bottom and then steaming them and I call them Pot Stickers.
But, we did enjoy them and the dipping sauce was delicious.  I believe they were stuffed with a pork filling.
Dumplings take patience to make, and can be very difficult to fold properly.  I appreciate the time it takes to make them.  It's an art.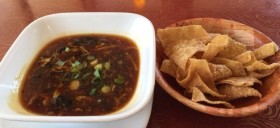 A meal comes with your choice of Egg Roll or Crabmeat Rangoon; Steamed Rice or Fried Rice or Lo Mein; and choice of Egg Drop Soup, Hot & Sour Soup (Won Ton Soup is $1.49 extra)
David loves the Hot & Sour Soup.  It's hot (from the white pepper) and sour (from the vinegar)  There is Tofu, fresh scallions, and black fungus (mushrooms).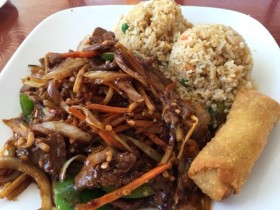 David orders a Beef dish and this time he ordered Hot Spicy Beef. Lunch $6.25 Dinner $8.25
He ordered the egg roll and the fried rice.
The Beef is sliced thin, and prepared with onions, carrots and peppers.  The sauce is where the spicy comes in, and it's not too spicy, just a nice blend of peppers and spices.
The egg roll is stuffed with a pork and vegetable filling and fried.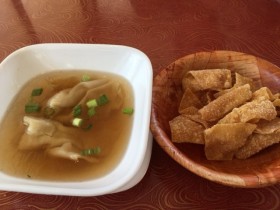 I usually order the Hot & Sour Soup, but this time I decided to order the Won Ton Soup.
Delicious!  The broth is a mild but very tasty pork broth with fresh scallions.  And the Won Ton is stuffed with a pork filling.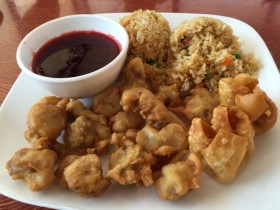 I ordered Sweet and Sour Pork. Lunch $6.25 Dinner $8.25
They have changed the coating on the Pork, and I love it.  It's light and sticks to the Pork.
It's so fresh and the sweet dipping sauce adds a little hint of sweet fruit to the fried pork.
I also had the fried rice, which is a traditional blend of white rice, peas, carrots, egg and soy sauce. I have had problems with making my fried rice, but learned the secret of using leftover rice from the night before that has been kept in the refrigerator until ready to cook.
I had the Crabmeat Rangoon which is a fried Won Ton Wrapper stuffed with a mixture of crabmeat and cream cheese.  So delicate and delicious.
We love King's Bowl for fresh, homemade and delicious Chinese Food.
I'm Ramona Werst and this is my Foodie Restaurant Review….
Bon Appetite!