Real Texas Tidbits
David here and You're Invited to receive my FREE NEWSLETTER of  little bits of Texas fun, facts, history, and some nonsense.
I just love Texas quotations, Texas History cartoons by Roger Moore, little bits of Texas History and such.  They are what I call..….Texas Tidbits.  Most Real Texans just can't get enough.  Lot's of fun here……..
It's your old Texas History class without the tests….
In here we celebrate what I call the Great State in all it's glory, warts and all.  From rural to urban; from West Texas to Austin down to Galveston and the fabulous Gulf coast.  It's all Texas here, all the time.
It's 7th grade Texas History class without having to go back to middle school (although some of us enjoyed our junior high years).
Yep, you are invited to receive a litle bit of Texas every week or so in the form of Texas sayin's, Texas history, and a big dose of Texas Attitude. Don't worry, Texas Tidbits is free, just  tell us where to send it to your best email address.  And no spam here either….although I have enjoyed Spam (the real stuff)  at the fishin' camp cookout.
You'll get the good stuff once a week or so depending on whether it's fishin' season or huntin' season or some of my buddies have dropped by for barbecue and refreshments.
Who says you can't go back to your 7th grade Texas History class where you learned all the good stuff about The Great State? The Great State of Texas that is. No homework here, just good memories and you may get a few laughs, remember a few facts, and keep up with some Texas current events. You might even get some Real Texas Recipes…..like the best ways to smoke a brisket, use an outdoor cooker, or a good place to enjoy a Texas vacation or weekend getaway.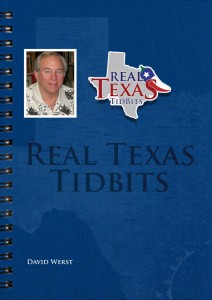 Just tell us where to send these great little Texas stories.
It's all here in Real Texas Tidbits….where it's all Texas….all the time.
P.S.
If you agree that this is one of the best deals since sliced bread, click the "like" button and tell your Facebook friends.