365 days of tacos
#fedmanwalking is the hashtag of a new series of articles to be written for the San Antonio Express-News.  Who could not like a hashtag like that?  The writer, Mike Sutter, must be well-fed.  He's an accomplished food critic/writer who came this way via Austin.  The fedmanwalking.com is also his website.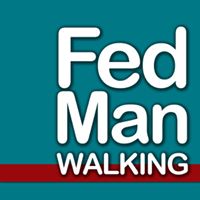 With all the social media and fake news sites and unparalled bias of major news organizations having been revealed, it is a wonder that people like me still read a daily newspaper.
But I do.
Really don't feel right unless I start my day off  reading the newspaper.  I want the physical newspaper I can hold in my hand and turn the pages, snapping out the annoying wrinkle at the bottom of the page that tries very hard to keep the one article I'm reading hidden in a crease.  I love it.  Have to have it.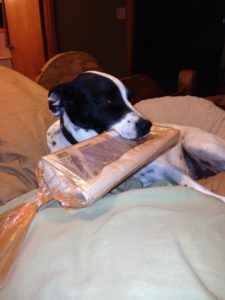 Yes, I can read the newspaper on-line and sometimes do when my carrier has car problems or for some reason does not hurl the plastic clad newspaper over my fence. I send my dog, Bowie down the long driveway after the newspaper, and depending on his frame of mind, either get it whole and ready to read, or I trackback and pick up the various sections he has scattered in the front yard.  I have to say in his defense, most of the time, Bowie brings the news to me cheerfully and intact. Sometimes even brings it to me right in the bed.  Yes.  Good doggie.
In the January 1 edition, bottom right of the Express-News, was a story on tacos.  ExpressNews.com/food.  A subscription will be necessary to see the articles that promise a daily dose of tacos, but if you are a regular visitor here or live in San Antonio, it might just be worth the price of a newspaper for a year.
There is some controversy.  For some reason, those blue hearted, blue voting Austin-ites somehow were convinced by a New York writer to insinuate that Austin was the spiritual home of the breakfast taco. #tellmeitaintso.  #nuevoyorkpendajos.
Which begs another question.  Who in hell, besides someone from Austin, would believe anything, anything at all, that a New Yorker would write about tacos or burritos.  That idiot yankee writer started a series of insults that traveled back and forth on I-35 between Austin and the Alamo City……which has a rather large and rightfully opinionated Hispanic population who actually create tantalizing Mexican food for a living.  And it also sports a few gringos like me who were raised on West Texas tacos and burritos and every other Mexican dish under the bright Texas sun.
But those Austin-ites have proved themselves to be gullible time after time and they read what the New York writer wrote and believed Austin had the best tacos in Texas.  The alcaldes (mayors for you bil-iguistically challenged) of both cities had to sign a peace accord before San Antonio, also known as Military City USA, started preparing for war.   San Antonio is absolutely filled with taco-loving military retirees who have way too much time and ammunition on their hands.  Lucky for Austin our Mayor Ivy Taylor laughed in their puffy taco blue faces.
The intrepid writer Sutter defected from Austin to San Antonio.  But while in Austin, he ate more than 1,600 tacos from 365 places and he says he learned the Spanish that goes with visiting so many taco joints.  He was named Best Taco Referee in the taco wars by The Austin Chronicle.
He's gonna do the same thing here.  He's already started.
He will cover the important things in life such as the tacos themselves of course, and mi esposa's favorite, the tortilla, which has to be home-made to be any good.  (Although she has been seen frequenting H-E-B's butter tortillas displays).
Then there is the question of flour vs. corn tortillas, home-made vs. store boughten, and of course, the salsa. Red, green and in-between.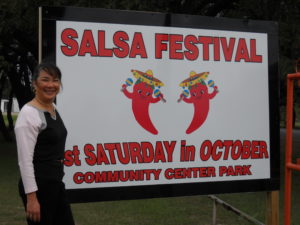 Over in Mertzon, Texas they have a Salsa Festival in October every year and let me tell you, bad salsa can make or break a taco joint just as fast as a cockroach can run up the wall, of the Spanish Inn in Austin, back in the day.  We could tolerate the cockroaches, but not bad salsa. My little Ramona standing next to the sign is as hot as a jalapeño if I do say so myself.  She is a salsa maker of some renown and has a secret ingredient in the mix.  You can find her secret in her upcoming cookbook.
My first impression of any Mexican food place or taqueria is their salsa and chips. If it is not to my liking, the entire comida will be questionable.  It's all personal choice, but that's just the way it is.
He will rate the places thusly:  
Worth a Drive – a place that merits a special visit.
A solid neighborhood option-might not deserve a drive across town, but a spot that respectably serves its neighborhood like so many in San Antonio do quite well.
Once was enough – pretty self explanatory.
He reminds us that San Antonio is just about perfect for this sort of a year long story.   The fact is, we know what tacos are here in San Antonio.  Much better than any damn blue spot on a map of Texas, I might add.
Mike Sutter says he might just have the perfect job.  "My job is better than your job," he wrote in Sunday's paper.  "My job can beat up your job and take its lunch money."
Like so many people have said to me after seeing what Ramona feeds me, "I don't see why you don't weigh 300 pounds?"  Mike Sutter says he has actually dropped 10 pounds.  He explained that tacos at their core are lean with a light carbohydrate shell wrapped around them.  He went own to say that it's all the other stuff like beer, queso, chips, sugary sodas (Big Red?) and quart sized aqua-frescos are what help you put on the pounds.
Since I already subscribe to the San Antonio Express-News, I will have to remember to read his articles in their on-line e-edition every day.
What a great idea editors! Congrats to Mike Sutter, new food writer for San Antonio.
Can't wait for this series to start.
I have my opinions too.
I'm David out in Real Texas
A taco a day keeps the doctor away….